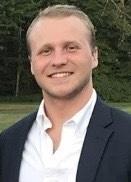 Michael Bandish
Sales Manager
9080 Kimberly Boulevard, Suite 12. Boca Raton, FL 33434
(216) 408-5753
mbandish@centuryvillage.com
About Michael
Michael Bandish is a highly experienced and accomplished real estate agent, renowned for his exceptional sales skills and profound knowledge of the South Florida market. With numerous successful transactions under his belt, Michael has established himself as a trusted expert in the industry.
With over two decades of experience, Michael has developed a keen understanding of the intricacies and nuances of the real estate market. His extensive tenure in the field has provided him with the expertise required to navigate even the most complex transactions, ensuring his clients receive the best possible outcomes.
As a dedicated sales professional, Michael has consistently delivered outstanding results for his clients. His unwavering commitment to customer satisfaction and his meticulous attention to detail have earned him a reputation for excellence. Michael's clients appreciate his personalized approach, as he takes the time to understand their unique needs and preferences, tailoring his services accordingly.
Michael's strong educational background has also contributed to his success in the real estate industry. He is a proud graduate of the Signature School of Real Estate, where he honed his skills and gained comprehensive knowledge of the industry's best practices. This educational foundation has equipped him with the tools necessary to provide his clients with sound advice and strategic insights.
Throughout his career, Michael Bandish has achieved remarkable accomplishments, consistently exceeding client expectations. Whether it's assisting first-time homebuyers in finding their dream homes or guiding seasoned investors through complex commercial transactions, Michael's professionalism, integrity, and exceptional negotiation skills have consistently resulted in favorable outcomes.
When working with Michael, clients can expect unparalleled dedication and a steadfast commitment to achieving their real estate goals. His deep understanding of the South Florida market, combined with his extensive network of industry professionals, allows him to provide his clients with valuable insights and access to exclusive opportunities.
With Michael Bandish as your real estate agent, you can trust that you are in capable hands. His wealth of experience, track record of success, and passion for delivering outstanding results make him the ideal partner for all your real estate needs in South Florida