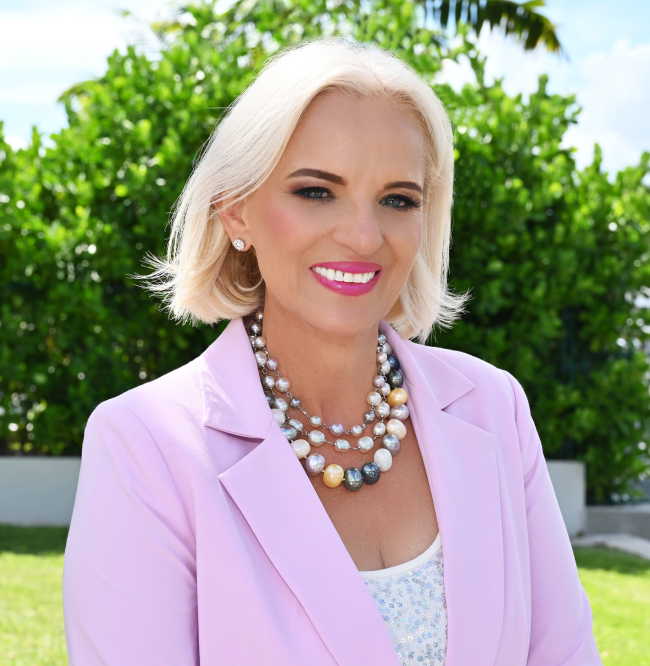 Yolanda Pena Buitrago*
MA
Broker Associate
9080 Kimberly Boulevard, Suite 12. Boca Raton, FL 33434
(954) 435-6174 Ext. 303
(561) 213-8562
yolanda@centuryvillage.com
Language(s) Spoken: Spanish
About Yolanda
Yolanda P. Buitrago has been one of The Signature Real Estate Companies' most prolific producing sales agent for nearly 20 years. Yolanda's record of excellence and success in the Real Estate industry is evidenced by her having completed nearly 1,500 sales valued at more than $200 million during that period.
Yolanda earned an Executive Leadership from Cornell University, one of the country's prestigious Ivy League Universities. She also has a Master Degree from Florida Atlantic University, where she served as a distinguished Adjunct Professor for 12 years.
Yolanda P. Buitrago takes great pride with her impeccable credibility... "her word is gold", discrete personal concierge service, artful negotiation skills, exceptional in-depth local knowledge of luxury communities, and proven global marketing ability that make her a remarkable choice to effectively represent Sellers and Buyers in all of their Real Estate transactions. In addition, Yolanda is very charismatic, enthusiastic, and has a highly professional work ethic. Currently, Yolanda resides in Boca Raton, Florida.
Yolanda is a devoted patron of the arts with love for theater, opera, and a penchant for fine cuisine.
Yolanda sits on the Board of Directors of THE SOUP KITCHEN, INC. is a 501(c) (3) non-profit organization whose goal is to help the less fortunate members of our community. Feeding the Heart, Mind, & Body. In addition, Yolanda is an active volunteer and sponsor of Signature Gives Back, the philanthropic arm of the Signature Real Estate Companies.
Yolanda's commitment to achieving the best outcome for her clients is unwavering. She is the epitome of a real estate hero, ready to take on any challenge and bring her clients to their desired outcomes with integrity, excellence, and a positive experience.
Yolanda is the consummate Broker committed to always achieving the best outcome for her distinguish sellers and buyers.
* Yolanda is a Sales Associate with Signature International Premier Properties, LLC
Listings by Yolanda